Welcome lover (or interested soul) of Live Looping!  
Please click on the links for information on venues, artist line-ups, video streaming, times, artist links and video footage from previous festival performances. Here's some videos of the LoopFest artists talking about their gear and their looping/musical style: 2015 LoopFest Tech Talks, 2014 LoopFest Tech Talks.
If you would like to help support any or all of these festivals, please donate below or purchase some merchandise to help us out!
Former fests: The Las Vegas LoopFest, NW LoopFest, Rocky Mountain LoopFest, SoCal LoopFest (The San Antonio LoopFest & The Austin LoopFest have combined into the Texas LoopFest.)  These are all satellite festivals of the Y2K International Live Looping Festival.  
Merch here: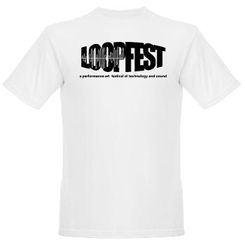 2019 Texas LoopFest Concert Footage:         2019 Texas LoopFest Spotify Playlist
Katie Martin, The Winkler, Thawind Mills, [stagename], Quasar Cycles, Carlos Ramos, Breaking Light, Rejyna, Violoncheloops, Pedeplei, Jimmy Loops, GrooveTronX, Widespread Noise, Nothing Chief, Markus K, Lizeth Ruvalcaba, Daves Device, James Sidlo, This Is Where Two Oceans Meet, Polysynthfusion, Brian and Chanel, Deferlow    
2019 Sponsors - Option Knob, Henretta Engineering, Morley Pedals, D'Addario, Electro-Faustus
2017 NW LoopFest Concert Footage
Noah Peterson, Stargasm, Twenty Three Suns, Luthor Maggot, Waffle Taco, Nathan North, Saundra's Electric Nightlife, Gordo, John Firshi, Philophobia, Brothers, Playboy Smooth, Jessie Davis    
2017 Sponsors - Morley Pedals, Option Knob, Electro-Faustus, D'Addario, Henretta Engineering
2016 NW LoopFest Concert Footage
Tyler Carson, Saundra's Electric Night Life, Professor Slicebox, Arbor Daze, Tim Scallon, Jet Black Pearl, Riley Tyrel Carter, PhiloPhobia, Bodarc Bestvina, litmus0001, Iconoplasty, Mandoman, Rock Forming Mineral, Daves Device
2016 Sponsors - TC-Helicon, Loopinglive, Morley Pedals, Pigtronix
Jame Sidlo, Butch Ross, Momentary Gamelan Ensemble, Lost Son, Deferlow, Breaking Light, Daves Device, The Winkler, Spookstina, Cian, Troll Foot Frass, Arte Sacra Atelier, Xandra Wong 
2016 Sponsors - TC-Helicon, Loopinglive, Morley Pedals, Pigtronix
2016 Southern California LoopFest Concert Footage
Toaster Music, Steuart Liebig, Dustin Carpenter, Ezra Henderson, Mandoman, Andre LaFosse, Noah Peterson, Rejyna, Zack Walters, Portrait XO, Jah's Tin, Group Loop, Modular Synth Demo, DigiTech JamMan Demo, Southern California LoopFest Panel Discussion       
2016 Sponsors - TC-Helicon, Loopinglive, Morley Pedals, Pigtronix, Bob Cole Conservatory of Music at CSULB
2016 Rocky Mountain LoopFest Concert Footage
Josie Quick, Thawind Mills, Robert Matheson, Christopher Ryan, Subtleties, Mister Tim, The Electric Noodle, Noah Peterson
2016 Sponsors - TC-Helicon, Loopinglive, Morley Pedals, Pigtronix, College of Arts and Media at UC Denver
2015 NW LoopFest Concert Footage
Blake DeGraw, Eric Muhs, The Electric Noodle, Quiet Horn, Mark Hamburg, Troll Foot Frass, FreshFX, Timothy Scallon, Son Fish, Noah Peterson, Lexhart, MC Space Cadet, Steve Uccello, Frederick Brummer, Cindy Sawprano, Waffle Taco, thisissami, Daniel J. Davis, Riley Tyrel Carter, Canzino, Chrome Mole Monocle, Professor Slicebox, Group Loop  
2015 Sponsors: Beatbuddy
2015 Austin LoopFest Concert Footage
Momentary Gamelan Ensemble, James Sidlo, Michael Garfield, The Josh Glenn Experiment, Jenuine Cello, Lost Son, Aldo Caldo, The Winkler, This Is Where Two Oceans Meet, Audio only for Breaking Light
2015 San Antonio LoopFest Concert Footage
Momentary Gamelan Ensemble, Breaking Light, Michael Garfield, James Sidlo, The Winkler, Lost Son, Jenuine Cello, The Josh Glenn Experiment, This Is Where Two Oceans Meet, Aldo Caldo 
2015 Sponsor: Smartsa
2015 Rocky Mountain LoopFest Concert Footage
Howard Ostrow, Paul Mimlitsch, and Farrell Lowe, One Man Mob, Robert Matheson, Mister Tim, Michael Garfield, Subtleties, Ben the Sax Guy, Just Alliance, Chris Poissant
2015 SoCal LoopFest Concert Footage
Cabezas de Cera, Entertainment for the Brain Dead, Steve Moyes, Noah Peterson, Zack Walters, Shores of Latency, Rejyna, Son Fish, Cian, ecnegrU, Alissa Vox Raw, FreshFX, Josh Elliott, Robert Matheson, The Electric Noodle
2015 NW LoopFest Concert Footage
Blake DeGraw, Eric Muhs, Group Loop, The Electric Noodle, Chrome Mole Monocle, Quiet Horn, Mark Hamburg, Troll Foot Frass, FreshFX,Timothy Scallon, Son Fish, Noah Peterson, Lexhart 
2014 NW LoopFest Concert Footage
Mark Hamburg, Jean-Paul De Roover, Lucid Brain Integrative Project, Richie Dagger's Crime, Daniel J. Davis, Cian, Mandoman, Mr. Tim, Rejyna, Per Boysen, Ted Killian, Eric Buchner, David Kollar and Paola Raineri, Just Alliance, Consumer, thisissami, Noah Peterson, Noise Agency
2014 Las Vegas LoopFest Concert Footage
Noah Peterson, Red Grooves, Daniel Park, Jean-Paul De Roover
2014 San Antonio LoopFest Concert Footage
Noah Peterson, Joe Trevino, Josh Glenn, Just Alliance, Mike Why, James Sidlo, FreshFX, The Winkler, Cian     
2014 Sponsors: Smartsa, Blue Moon Beer
 2014 Austin LoopFest Concert Footage
Just Alliance, SaulPaul, Mike Why, Cian, Michael Garfield, FreshFX, The Winkler
2014 SoCal LoopFest Concert Footage
Noah Peterson, Rejyna, Sander Roscoe Wolff, Mike Why, Per Boysen, riz orkestra, Mandoman, Jeff Kaiser, Cian, Jean-Paul De Roover, Strictly Albert, Daniel Park, Super Tall Paul Newman, Zack Walters, ANI, Just Alliance
2013 NW LoopFest Concert Footage
Noah Peterson, Lucid Brain Integrative Project, Consumer, Ben Beauvais, Polemic Contriver, Eastside Industrial, Tukso Okey, Rejyna Douglass-Whitman, ANI,Stephen Briggs, Bill Walker, Gideon Freudmann, Forever Growing, Moongriffin, Cellotronik, Isaac Thompson, Christopher Ingold, Clifford Dunn, Eric Muhs, The Genie
2013 San Antonio LoopFest Concert Footage
Aotearoa, Joe Trevino, Xylo, Noah Peterson, James Sidlo, SaulPaul, KBeeta, PyroplasticFlow, Captain of the AM, Artificial Earth Machine