Saxophonist and Composer - Noah Peterson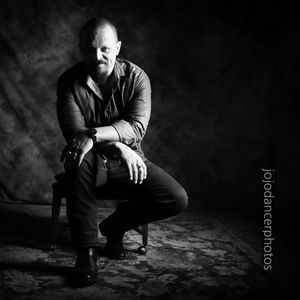 Noah Peterson is a rare and authentic presence in music.  Noah's music is uplifting and accessible.  It sings and swings with funky festivals of sound, down home grooves, and tropical tunes. 
Noah is available as a solo act with his loop station show for funky electro-sax deliciousness, in various sized jazz combos for private events.
Download recordings directly here:  Noah Peterson Recordings
NEWS - 11/22
Sundays: Jazz Brunch, 11am-2pm at The Dodging Duck, 402 River Road, Boerne, TX
New Release from Noah Peterson:
Music for Film Vol. 2: Funky Soul Grooves. Static Videos here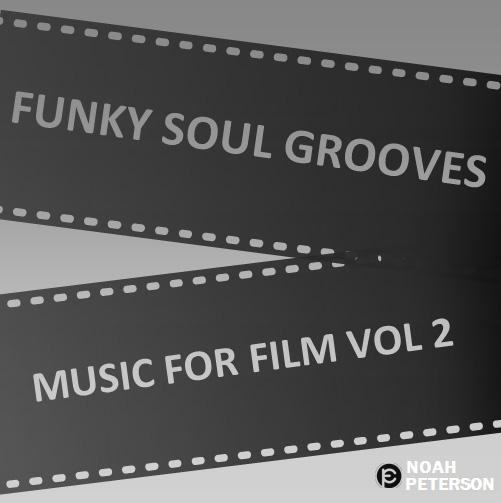 New Releases from GrooveTronX: 
Shut up and and Kiss Me.  Static Video Here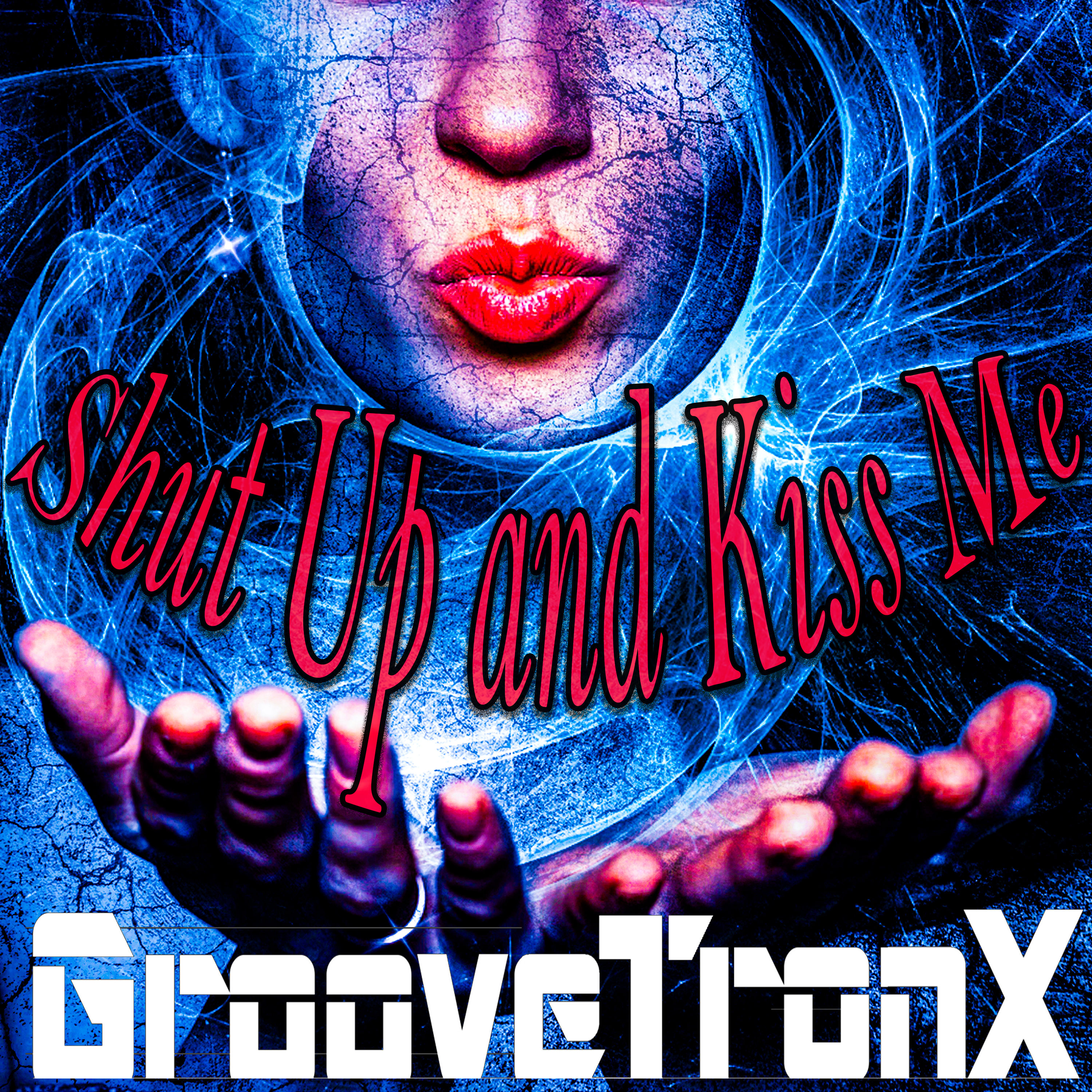 Night Riders -  Static Video here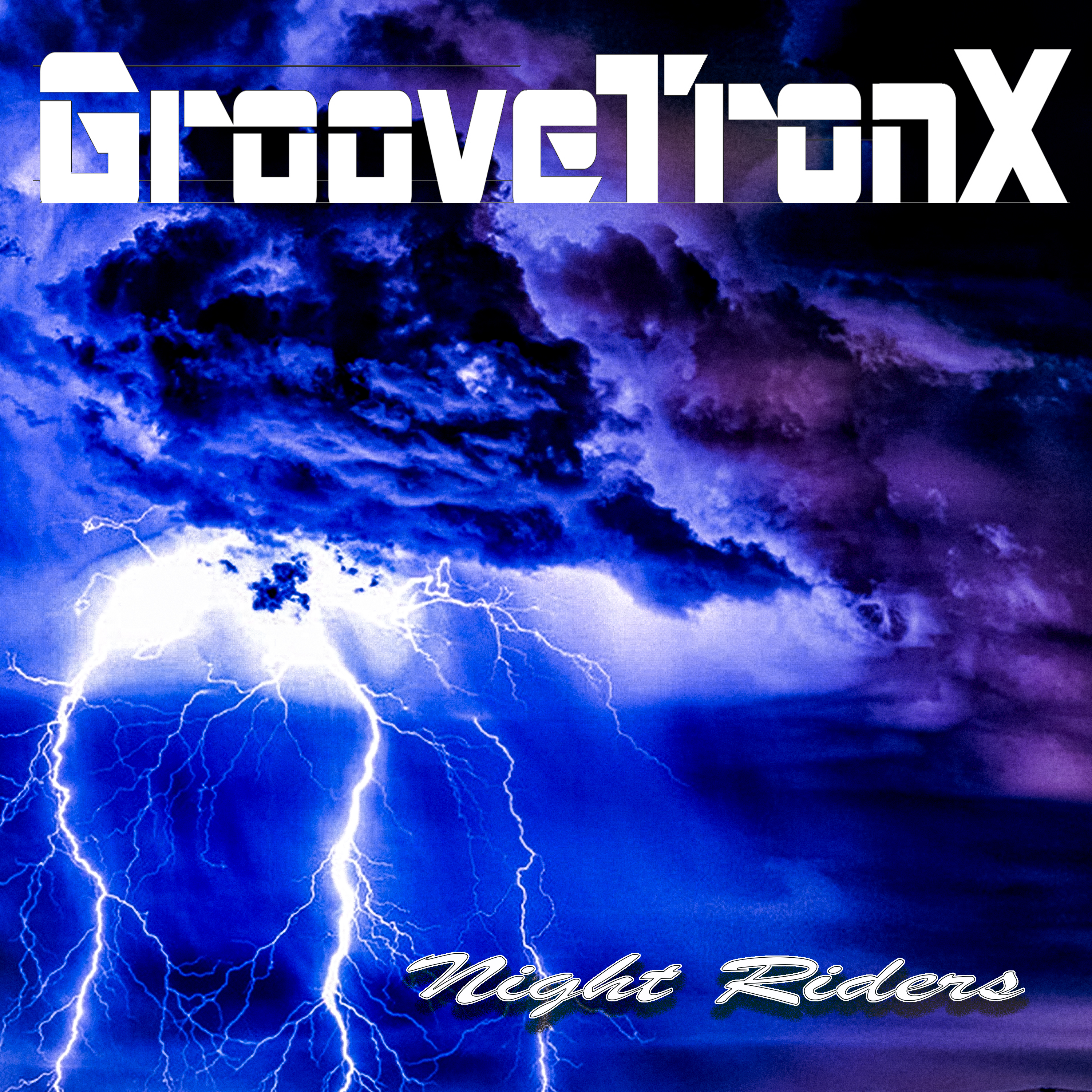 New release from Widespread Noise "Dreams of Bliss."   Ambient music.  Video for "Dreams of Bliss" here.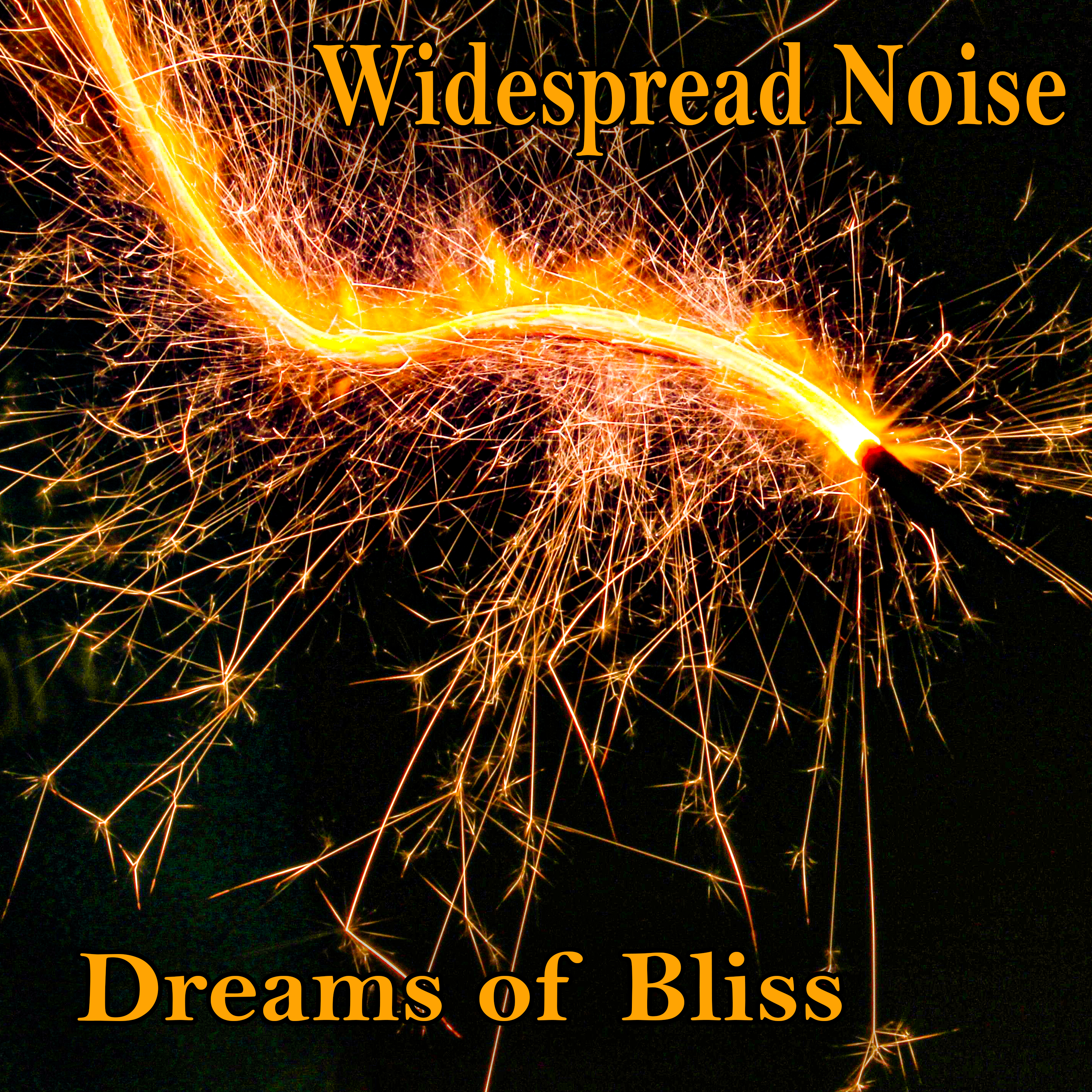 New release from O.M.N.I. The Daring Jungle Escape on Planet FolisonThe Daring Jungle Escape on Planet FolisonThe Daring Jungle Escape on Planet Folison  Space-Dub-Static Video Here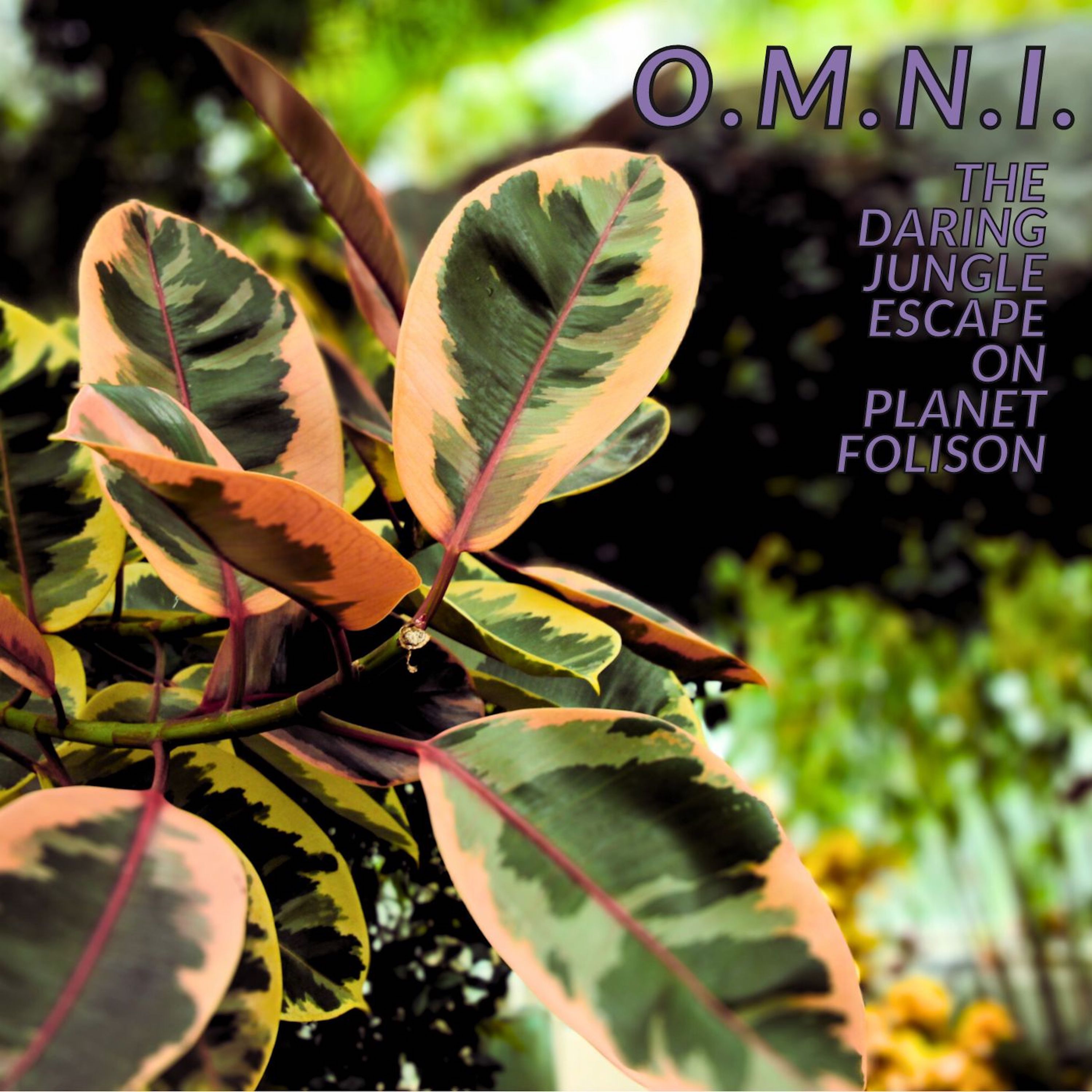 Videos from the 2022 Texas LoopFest
Tune in to Livestreams on Youtube -  Tue - 9pm
Noah on Spotify        Noah on Youtube         Facebook Page          Tweets @NoahPeterson                   Merch
Newsletter Signup Email Address             Click for Upcoming Shows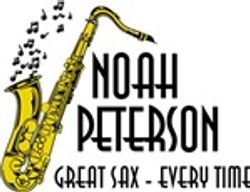 The Solo Sax Sessions and "i sing the sax electric" are webs of magical, musical, mystery. Using electronic effects this on-the-fly, observable-orchestration is a musical experience that must be seen to be believed.  Funky grooves, tropical tunes, and New Orleans blues are all on the menu. Presenting original music this show has something for everyone. And it's as much fun to watch as it is to listen to.  It is a foot-stomping, hand-clapping, soulful good time of music and stories.
        i sing the sax electric is an electronic earful of dance heavy beats, chill grooves, layers of psychedelic sax funked up with effects and tasty licks so good you'll crave lollipops for weeks.  This developing show is brand new, exciting, and guaranteed to make your body move.
              Noah is available for hire as a saxophonist, composer, and producer for recordings, and tours.   
Current bands: Solo Sax Sessions, The Noah Peterson Jazz Ensembles, Widespread Noise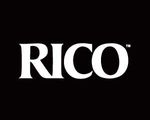 Noah exclusively plays on Rico Reeds by D'Addario. 
Teaching: 

1986-2003: Private Tutoring: Sax, Clarinet, Flute.
1990-1991: Substitute Music Teacher, School District Number 2 in Billings, MT.
2004-2007: Member of the Young Audiences roster of performing artists.
2011-present: Presenter of Professional Musicians Workshops
2012-present: Presenting "Imagine Music!" to K-12 audiences.

Musical Ensembles:

1991-1994: USMC Field Band 29 Palms, CA - Saxophone, Clarinet, Section Leader (concert, marching, jazz combo and big band performer, arranger, copyist, featured soloist)
1992-1994: Aftershock - Saxophone
1992-1994: Desert Heat - Saxophone
1994-present: Freelance recording and performance artist for Funk, Jazz, Blues, Rock, Folk, African, Reggae, Gospel, Classical, Avant-Garde and Art ensembles
1994-1996: Marylhurst Big Band - Saxophone
1995-1996: Pacific Crest Wind Ensemble - Saxophone
1996: Mt. Hood Festival of Jazz union band backing The Temptations - Saxophone
1998: Featured performer with Thara Memory and the Marylhurst Symphony.
1994-2002: Miles Ahead - Bandleader, composer, arranger, saxophone
1994-present: The Noah Peterson Duo/Trio/Quartet/Quintet/Acid Jazz Experience - Bandleader, Saxophone, composer, arranger
1999-2000: Chuck Adkins and the Easy Money Band: Saxophone
2000: Sax quartet arrangement used for concert and contest material (High School) in Billings, MT. Big Band arrangements sent to Great Falls High School in Montana for their library.
2000-2001: Grunglefunk - Bandleader, Composer, Saxophone
2000-2001: Invisiblink - Saxophone, Congas
2000-2002: Dafunk - Saxophone, Arranger, Section Leader
2001-2001: [sic] - Saxophone
2001-2002: The Reverend Evan Hadley - Saxophone, Manager
2003-Present: Band leader for the Electric Blues Band
2003-2006: Brian Chevalier & the Electric (Acoustic) Blues Band: Saxophone
2003-2007: Fools in Paradise: Marimba, Kalimba, Hosho, Sax, Flute, Pennywhistle, Vocals, Business Manager
2004-present: The Noah Peterson Soul-Tet - Band leader, Saxophone, composer, arranger
2004-2006: Alan Claassen - Saxophone, percussion
2004-2006: Obeyjah and the Pearls: saxophone, business adviser
2004-2005: Itawe: saxophone
2005-2010: Voodoo Mountain Zydeco: Rubboard, saxophone, Vocals
2005-2010: Irie Impressions: saxophone
2005: Forest Grove Community Theatre "Music Man" Saxophone, flute, clarinet
2006: Jesuit High School "42nd Street" Saxophone, flute, clarinet
2006-2010: Will West: Saxophone, percussion, vocals
2006-2008: The Infinitia Art Ensemble, Saxophone, percussion, composer, arranger, co-leader
2007: J. Malem Band: Saxophone
2007: Saxophonist for No Kidding Choir
2007-2011: Saxophonist for NW Community Gospel Choir
2007-2011: Saxophonist for Remember The Hope Christian Fellowship Praise Team
2009-2010: The Group: Saxophone
2009-2010: The Tanner Cundy Band: Saxophone, manager
2010-2014: Emmett Wheatfall: Saxophone, composer, manager
2011-present: Solo Sax Sessions: touring/educational program
2012: Founded the NW LoopFest
2012-present: Tip the Band: washboard, vocals, manager
2013-2014: Rod Nightingale and the C4 InFluenZ/Groove Elevation: Saxophonist
2013: Founded the San Antonio LoopFest
2014-2017: La Chichada: sax
2014: River Barons: sax
2014-present: Jean-Pierre and the Zydeco Angels: rubboard, sax
2014: Founded the Southern California LoopFest
2014: Founded the Austin/Texas LoopFest
2014: Founded the Las Vegas/Texas LoopFest
2014-2019: West Kings Highway: sax
2014-2015: Co-producer, fundraiser, Marketing and P.R. for Roots in the Shadows of San Antonio Vol I, Roots Shadows of San Antonio Vol II
2015: Founded the Rocky Mountain LoopFest
2015-2017: Nick Shan: Sax
2016-2019: GrooveTronX: Sax, electronics
2017: Developed "I Sing the Sax Electric"
Discography: 
2020 O.M.N.I. "The Mission to Mercury and Hope for the Future"
2020 Widespread Noise "Elements of Nature"
2020 O.M.N.I. "Captain Funktion Meets Laniru at the End of the World"
2020 Widespread Noise  "Celestial Beauty"
2020 Widespread Noise "Dark Matter"
2020 Noah Peterson "Sunny Days with Nothing to Do"
2020 Noah Peterson "I Dream in Colors"
2020 Noah Peterson "Just a Little Bit"
2020 Widespread Noise "Bubbles and Bubbles of Noise"
2020 Widespread Noise  "Colors of Sound"
2020 Widespread Noise  "Dark Stars"
2020 Widespread Noise  "Etches of Sketches"
2020 Widespread Noise  "Faces of the Moon"
2020 Widespread Noise  "Mars Is Populated with Robots"
2020 Widespread Noise  "Modern Day Problems for Rich People"
2020 Widespread Noise "Smooth as Peanut Butter"
2020 Widespread Noise "Something in the Stillness Moves"
2020 Widespread Noise "Too Hot to Stop"
2020 Widespread Noise "When the Wolff Is at the Door"
2020 Widespread Noise "Whispers in the Wind"
2020 Widespread Noise "Yoda Says Wait"
2019 Noah Peterson "You Cannot Resist the Skank"
2019 Noah Peterson "The Electric Slam"
2019 Noah Peterson "Keep it Cool"
2019 Noah Peterson "Funky Stuff"
2019 Noah Peterson "From the Dank the Funk Arises"
2019 Noah Peterson "Discontinuous Representation of Information"
2019 GrooveTronX "Don't Stop"
2019 GrooveTronX "Jam Skate"
2019 GrooveTronX "GrooveTronX at the San Antonio Coffee Festival"
2019 The Panic Division "Touch"
2019 Widespread Noise "Concrete"
2019 Widespread Noise "My Heart is the Ocean"
2018 Noah Peterson "A Little Bit of Noise, A Little Bit of Funk"
2018 Widespread Noise "Meditations"
2018 Noah Peterson "One Man Jams"
2018 Noah Peterson "Baseline 120: Electro Jams"
2018 Widespread Noise "The Depths Are Not So Quiet"
2018 GrooveTronX "Fiesta"
2018 Widespread Noise "Drone"
2018 Acqua Sacra "Anima Sete"
2018 GrooveTronX "Night Grooves"
2018 GrooveTronX "GrooveTronX: Nujazz at the Tobin Center"
2017 O.M.N.I. "Laniru and Andar"
2017 GrooveTronX "Electric Aesthetic"
2017 GrooveTronX "Bright Lights Big City"
2017 Widespread Noise "Blackfly"
2017 "Christmas for Everyone"
2017 O.M.N.I. "Captain Funktion Versus the Brainwashed Hubron Elbards"
2017 Dr Wax & Sax "Electrostatic" 
2016 River Barons "Things That Happened"
2016 Noah Peterson "Ambient Space Sounds"
2016 West Kings Highway "Stay"
2016 O.M.N.I. "Harry's Psychedelicatessen"
2016 La Chichada "Rock Arte"
2015 The Panic Division "Aeronautical"
2015 Roots in the Shadows of San Antonio Vol II
2015 Noah Peterson "Sax-a-loop-a-liscious"
2015 La Chichada "La Chichada Screams" (Single)
2014 Julie Good "It's Christmas Time" (Single)
2014 Emmett Wheatfall "Them Poetry Blues"
2013 Dick Weissman "Near and Far"
2013 Miles Ahead "The Studio Sessions"
2013 Noah Peterson "Solo Sax Sessions" 
2013 Tip the Band "Beer Drinkin' Songs"
2012 Noah Peterson "Music for Film Vol 1. Sax & Bass" 
2011 Emmett Wheatfal "I Loved You Once" 
2010 Emmett Wheatfall "When I Was Young" 
2010 Alan Claassen "Since Yesterday" 
2010 Tanner Cundy "King and Queen" 
2009 Will West "Acoustic Sampler"
2009 Voodoo Mountain Zydeco "Melody and Shine" 
2008 Dick Weismann "Four Directions" 
2007 Noah Peterson "Duos & Trios" 
2007 Noah Peterson "Live at Marylhurst Drive" 
2006 The Brothers Ipp "Domesticated Primates" 
2006 Noah Peterson "Bump"
2006 Fools in Paradise "The Other Side of the Sky"
2006 Will West "Shine"
2006 Voodoo Mountain Zydeco "Sugar Skulls"
2005 Kevin Ferguson "Subtle Hint"
2005 Sky in the Road: "Where Everything is Music" 
2004 The Noah Peterson Quartet "Live at Biddy McGraw's" 
          "A Downbeat Featured CD" Sept - 04
2003 Faces of Valor (Benefit compilation for veterans) Grunglefunk "Funk'n'A"
2003 The Reverend Evan Hadley
2001 Miles Ahead, "Live at the Zebra" 
2000 Invisiblink "Super Cargo"
2000 Miles Ahead, "Milepost 1" 
2000 Grunglefunk "American Housewives: Cuz They're Fat"
1996 Lazarus Rose "Lazarus Rose"
*miscellaneous sessions/demos/non-commercial recordings not included
Education:

1991-1992 Armed Forces School of Music, Norfolk, VA,
1994-1998 Marylhurst University, B.A. Music

Media:
2013: Awarded Grant from the Regional Arts and Culture Council to compose, produce, perform and record Emmett Wheatfall's "Poetry and the Blues"
2010: Included in the book "Making a Living in Your Local Music Market"
2010: Included in the book "Understanding the Music Business"
2008 - Musician of the Month for the Jazz Society of Oregon
2008 - MC for the Millesime 2008 Jazz and Wine Festival
2008: interviewed for inclusion in the book "The New Face of Jazz"
2007 - Featured Article in NW Jazz Profile
2007- 2011: host of "NW Jazz and More" on KPSU (Portland State Radio www.kpsu.org)
2005: Opened for jazz legend Jimmy Smith at the Aladdin Theatre
2004: "Live at Biddy McGraw's" spent 6 weeks in the top 20 on KTUH (Hawaii) as well as
receiving major airplay in over 50 U.S. cities (San Diego, New Orleans, Denver, etc..) as well as confirmed airplay in Australia, Germany, Italy, Spain, Ethiopia, Canada and France.
Billy Miller Short Film "Open Mic" (Grunglefunk) 2 songs included, appeared as an extra, Music Video for Grunglefunk - unreleased
1998: Worked with Thara Memory's Accelerated Music Program in SE Portland.
1996: Backed-up The Temptations at The Mt. Hood Festival of Jazz
1995: Soloist with Novum Chamber Singer's
1993: Bob Hope 90th Anniversary Special NBC

Organizations:
American Federation of Musicians, Local 23: 2013-present
American Federation of Musicians, Local 99, Portland OR - Executive Board Member, AFM delegate to
the Oregon AFL-CIO, participating sub-committee/task force member 1994-2013
Artist/Management member of Arts NW
Composer/Arranger Craft Committee and voting member of the Pacific NW Chapter of the National Academy of the Recording Arts and Sciences (NARAS www.grammy.com)
Jazz Director for KPSU and host of the weekly program "NW Jazz and more!", served on Editorial Committee
BIOGRAPHY
Noah Peterson is a delightful and emotional saxophonist.  His recordings have been broadcast across the globe and he spent six years touring his "Solo Sax Sessions" across the United States at nightclubs, festivals, schools, community events, private concerts, hospitals, and more.  Noah has a stellar reputation as a hard-working, hard-playing musician. He's been a section leader, sideman, band leader, composer, arranger, producer and business manager for Blues, Funk, Rock, Folk, Gospel, Avant-garde, West African Marimba/mbira, Reggae, Pop, Jazz, zydeco, easy listening, and jam bands.  
He's a world renown loop station artist, did two years as a columnist for loopinglive.com, is heavily involved in large event production for concerts and festivals in central Texas, he has produced electronic music festivals in California, Oregon, Washington, Nevada, Colorado, and Texas, and runs a boutique record label with over 50 titles on it.

Noah was raised in Billings, MT, the youngest of four and a son-of-a band director.  All of the family played musical instruments although there was never much of an emphasis put on music as anything other than a hobby. Noah's dad had a reputation for having "A bible in one-hand and a shotgun in the other." All of the kids grew up strong.  A lot of that was probably due to the rough and tumble attitude of Noah and his brothers and their ability to take their lumps when it came their time.  Suffice to say country roots are the best roots.  

Noah played in the school band and sung choir.  He didn't compete in competitions much nor did he audition for regional band programs although his siblings did. Noah played in concert band, jazz band, marching band (at least until he made the varsity football team - captain his senior year!) and pep band whose rowdy reputation was notorious throughout the state and acknowledged by rival school basketball coaches as an emotional force to be reckoned with.  Suffice to say, music, fun, and adventure were synonyms for Noah.  

Noah enlisted in the United States Marine Corps in 1991 and was accepted into the Marine Music Program.  He attended boot camp in San Diego and  graduated the Armed Forces School of Music in Little Creek, Virginia.  Noah fit well into the Marines.  He was stationed at the Marine Corps Air Ground Combat Center in 29 Palms, CA.  Serving in a Marine Field Band was quite the experience.  Performing over 400 shows and logging 60,000 travel miles a year, the Band performed from Yuma, AZ to Portland, OR to Barber's Point, HI.  Parades, festivals, fairs, concerts, schools, military ceremonies and everything in between Noah played Alto, Tenor, Bari, Soprano saxophone, and clarinet.  Noah was in every band there was: show band, jazz combo, concert band, cut-down band, tenor band...if there was a gig, he was on it.  The experiences and lessons learned would serve him well in the future. The stories are endless, ask him about it sometime and you'll tire of the tales long before he runs out of stories from those loved, strange, and frustrating years.   "The Marine Corps was a great place to get prepared for being a professional musician."
Noah moved to Portland, OR in 1994 to study music at  Marylhurst University.  Noah studied under Sister Anne Cecile Daigle and Sister Magdelene Fautch (both SNJM).  His college experiences were mostly uneventful as Marylhurst was a small, private, liberal arts school focusing on adult education.  Never one to sit on his hands he started his first professional group, The Noah Peterson Quartet. He soon added a fifth member and changed the name of the group to Miles Ahead.  This group played mostly modern modal jazz covers and originals.

Miles Ahead was a great forum to see how much of his military experiences translated into civilian life.  Turns out, it was all VERY compatible.  Noah scored a few gigs and landed a regular Friday lunch and jazz gig at Irey's Bistro just down the road from the university. This gig lasted a year and was a great place for the band to find its feet and get moving.  Noah began getting more gigs for the group and started his own booking agency, Peterson Entertainment.  Noah had about 40 acts he represented, although he quickly found out that being a booking agent isn't a worthwhile pursuit for a full-time student, upstart jazz musician, band-leader, and person balancing three part-time jobs.
Noah got his BA in 1998 and led Miles Ahead for eight years.  The band went on two multi-state tours and Noah's composition "Smoke This" from "Milepost 1" was spun regularly on KLON's nationally syndicated "Soul Jazz" program with Payal Kumar. Amazingly, the band rehearsed almost every week for 8 years and had only two personnel changes.  During their run, they held a Wednesday house band slot at The Ash Street Saloon in the mid-1990s and held a regular, much-coveted, First Thursday gig at the legendary, and now defunct, Jazz de Opus.  The band's success got to a point where some members no longer wanted to play weddings or corporate events and wanted to perform original compositions at concerts and clubs. Noah was happy to oblige his band and started performing weddings and corporate parties returning to his original "The Noah Peterson Quartet." 
 
During these years, Noah began joining other groups as well: punk, hip-hop, blues... whatever he could fit into his schedule and balanced all of them fairly well with his day-job. Noah met all sorts of people, some which are close friends to this day and some who aren't.  Miles Ahead broke up on their last tour in Salt Lake City and performed their last gig at Monk's House of Jazz to a packed house.  A fine way to go out.  

Noah's first solo CD, The Noah Peterson Quartet Live at Biddy McGraw's received wide spread airplay throughout the US, Canada with some airplay in Europe, Africa, Australia and Asia.   It was "A Downbeat Featured CD" spending 3 months on Downbeat Magazine's website as a featured CD.  This band featured Ed Coleman III on drums, Dennis Caiazza on Bass and Jay Stapleton on guitar. They performed frequently and enjoyed a small, but steady, following.  This is also Noah's first sold out record.

Noah began playing with many other groups, juggling 8 bands at one point as well as occasional pick-up aka "side-man" gigs for blues and cover bands. Some groups rarely made it out of the basement, others were almost exclusively performance based with little to no rehearsal.  Jazz, hip-hop, dance bands, funk, avant-garde, reggae, blues, folk, pop, zydeco, African... the word "no" did not exist.  Gigs were played, business was done and records were made.  

Noah's groups hit the NW, playing Seattle, Spokane and occasionally in Montana/Idaho/Wyoming/California.  His staple of corporate clients kept coming back for annual performances and he has played numerous festivals: Mountain Artist's Rendezvous, Jackson Hole, WY, Ste. Chapelle Winery, Caldwell Idaho Summer Concert, Salem Arts Festival, Portland Arts Festival, Oregon Country Fair, Taste of Tacoma, Portland Jazz Festival, Vancouver Wine & Jazz Festival, DaVinci Days in Corvallis, OR, Blackberry Jam in Lowell, OR, Black Sheep Family Reunion, Willamette Valley Folk Festival, Sand in the City, NW World Reggae Festival, 13 Nights on the River, NW Folklife, Oregon City Summer Concert Festival, Estacada Summer Concert Series, West Linn Summer Solstice Celebration, Lake Oswego Concert Series, Lake Oswego Summer Splash, Tualatin Summer Concert Series, Enumclaw Concert Series, Kent Summer Concerts, Mensch Festival, Portland Parks & Rec Summer Concert Series, Wilsonville Arts Festival, Oregon Zoo World Music Festival, Zimm Fest. 
Noah spent 4 years as a DJ and Jazz Director for KPSU hosting "NW Jazz and More!"  He also spent 3 years producing music and TV videos for Metro-East Community Media under the heading "Portland Culture."
Since then, Noah has been in and out of many groups, organized recordings, started "A Celebration of Poetry in Jazz" concert series as well as the "NW Loopfest" and the "San Antonio Loopfest" and the "SoCalLoopFest."  Noah's interest in looping came about in 2011 as he prepared to leave Portland, OR for parts unknown.  He needed a cost-effective way to tour the nation and play gigs.  He developed his Solo Sax Sessions as a one-man, sax-looping show that has become very popular.  It's unusual presentation of music and technology is fun, upbeat, and quirky enough that many venues love to have him.  He spent six years crisscrossing the country with his show.
Noah has been involved with the American Federation of Musicians since 1994.  He served three terms on the executive board for Local 99 (Portland, OR) and is a current member of Local 23 (San Antonio, TX).  Noah helped developed the nationally recognized "Handei" program for Fools in Paradise and has developed a new program, "Imagine: Music!" for his one man show, the Solo Sax Sessions.   He was awarded a grant in 2013 to compose and produce Emmett Wheatfall's "Them Poetry Blues" project by the Regional Arts and Culture Council in Portland, OR.

Noah currently lives in San Antonio, TX and hires out for a variety of occasions. His main groups are The Noah Peterson Jazz Ensembles, the Solo Sax Sessions, and Widespread Noise.
Noah's company/record label, Peterson Entertainment, Llc carries some outstanding records of bands past and present.  His catalog is always expanding and he works with other artists to develop their business practices. 
San Antonio saxophonist, composer, and loop station wizard Noah Peterson weaves a web of magical, musical mystery. Using electronic effects, this on-the-fly, observable, orchestration is a musical experience that must be seen to be believed.  Funky grooves, tropical tunes, and New Orleans blues tunes are all on the menu for the "Solo Sax Sessions." Presenting original music this show has something for everyone. And it's as much fun to watch as it is to listen to.  It is a foot-stomping, hand-clapping, soulful good time of music and stories. - See more at: http://www.noahpeterson.com/solo_sax_sessions/#sthash.otQbO4fB.dpuf